march 3rd 2017 is the release date of my newest recording!
march 3rd 2017 is the release date of my newest recording!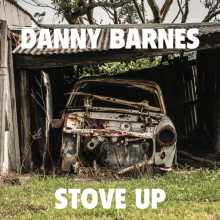 oh man check this out. so, i've been working on banjo music for 45 years this year. practicing taking lessons. not to mention in my professional life of writing a pretty big stack of songs and putting out lots of records and working on projects with others. but...i've never made an all acoustic bluegrass banjo record until now! it comes out march the 3rd. the great nick forster produced the sessions at the solar powered etown studio in boulder. mike bub played bass, jason carter played fiddle and chris henry played mandolin. in other words, bluegrass royalty!  we made a loving homage to my all time favorite banjo player, DON STOVER.
i'm really excited and i ain't never done nothing like this before. usually i make up weird songs and use my barnyard electronic aesthetic. so this is the first record i've ever done that i would consider "over the plate" as it were. most of my pitches are knuckleballs or i throw right at the listener's head a bunch, but this one is a fast ball right down the middle. acoustic band, acoustic music. most of the tunes i've been working on since before i could legally drive a car. thank you for listening! lots of shows this year. wherever you at, i'll be there.