news
barnes wins the steve martin prize for excellence in banjo and bluegrass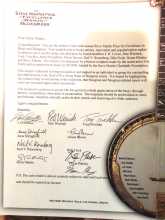 another new album out now!!!!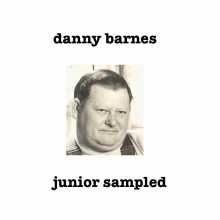 barnyard electronics coming at you, high and inside on a 3-2 count. this is the second full album of my music to come out this year [it's mid june] on minner bucket records.
i've been feeling particularly inspired in the lab [my term for the permanent minimalist recording studio/research facility that covers my whole house]. this project was made in a software called renoise, a tracker-based DAW [look it up]. in a sense, it's a giant sampler and you work off of start times and processing, rather than the linear way most DAWs work [which emulate a multi-track tape machine with the horizontal strips of representational waveforms]. renoise actually works vertically! more and more, i really appreciate the workflow of the old MPC types of setup [the basic tool of early hip-hop]. the timing is rock solid. and it's a very creative workflow. everything is treated as a sample, with all these little chunks of sound and where the precise start times are calculated. in order to increase the grease factor, these numbers are slipped around. renoise is very inexpensive and great. it takes a little getting used to, but you can work really fast once you learn the hotkeys.
of course there's my own bit of lo-fi experimental componentry thusly employed, in regard to the architecture of the music herein. my friends jack boeger, dave matthews, garey shelton, and max brody were very encouraging to me. this record is to be played loud on a good set of headphones while you tune out some rampant injustice. personally i burned it to cassette. my hope is that you have that moment were your mind kinda goes blank and you get lost in the sound and you feel like you are in kind of a dream or a weird movie. baba says don't sweat the answers it won't help you anyway.
listen here, download in various formats if you wish to.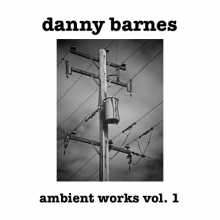 i have been working on the barnyard electronic aesthetic for a number of years in my laboratory [a mental as much as physical space]. this new work leans more on the electronic side of things. the pieces are more soundscapes, with giant elemental, shifting blocks that make up the orchestration. it's very simple, yet constructed in a way where the motifs morph into other things, pulling the listener along. i've been really getting into programming synthesizers lately and this represents some of my work in that realm. synths give a solo person [like me] quite a bit of power. as a fan of music built around that type gear, i find it fits naturally with the banjo and things like that, creating an organic yet futuristic oeuvre. 
this recording is to be used. if you have a long drive, or are working in the yard, or writing a computer program, or doing a task like that, this music is designed to pull you along, and perhaps suspend time for you so you can have a space to work, or enjoy yourself or whatever you need. i wanted to create a space where the listener felt like they had all the time in the world. that is one of the beauties of ambient forms. these pieces are all like little movies. [thank you meher baba
new southeast tour coming up this week! virginia, WV and NC
brand new record out today! 10.14.13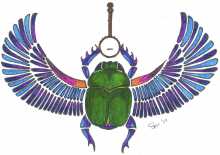 hey folks. i have a brand new release out today 10.14.13. it's called shri 108 and it's available for immediate download now HERE. you can grab various formats to suit your needs, or you can just stream it and listen. it's a brand new batch of songs in the barnyard electronics technique. my inner circle of musician friends laughed and had fun listening to these songs, and i feel happy and excited to have made all this up and to be able to lay it on you. you know, recent developments in...well the "industry" so to speak, commerce, aesthetics, listening habits of fans and various other factors, make this a very productive time for a musician such as myself, working under the guidance of a sort of idiosyncratic internal higher voice. i feel driven to look for the sound, or combination of words, or feeling that will straighten everything out and make people stop killing each other, and stop killing the animals and give each other a break, amalgamating the totality. perhaps like an alchemist of old working alone in a primitive lab, looking for the answer. a sort of musical philosopher's stone if you will. poetry and music are high endeavors [perhaps the highest]. i've considered giving up so many times[for surely i know the 10,000 ways to fail] that i've come to just embrace that as another feeling and not worry about it too much and keep going. there's a light. beyond everything we see is a beautiful light. it's obscured but it's always there. vibration. light. grace. forgiveness. earth. flower dog water beach. see you out there somewhere, i'll have a banjo, a backpack, and a suitcase.
thank you.
here's the link, you can stream for free, and you can purchase a download in different formats, depending on what you like.
brand new live cassette out
my friend matt sircely [a great mandolinist and songwriter] and i jumped in his old car [a honda with about 300,000 miles on it held together with wire and shit] and we did a road trip all the way down to LA and back playing a bunch of shows and sleeping on couches. our friend gary adler recorded one of the shows from the audience on a portable device. we also played on KPIG radio and john interviewed us and let us play on there. we assembled a 60 minute cassette for you to hear. it's available in the minner bucket records store.
Bryant Liggett, the GM for KDUR in Durango says this about Falling Hard
"Falling Hard's banjo intro is classic Barnes, excelling into what's now known as Barnyard Electronics. A jagged tale of the working class over an Earl Scruggs riff layered with industrial rhythms and Bronx scratching." Bryant Liggett, DJ and GM for KDUR in durango CO.
Pages